2010 New Years Challenge.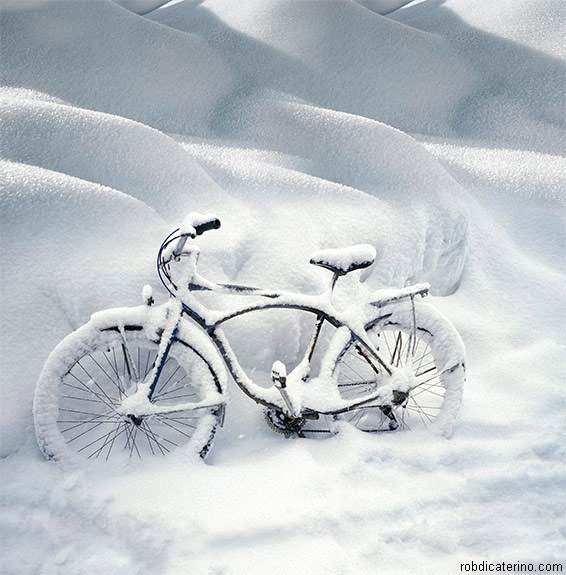 (this is what it looked like one of the nights when I was riding home from work. Seriously)

While everyone is making, thinking about, or breaking new years resolutions, I have decided to use my resolution to issue a challenge: Ride your bike to work in 2010.

As you may-or-may-not know, I have been trying to ride my bike to work as much as possible. It's about 7 miles from our house to the Embassy. Luckily, Stockholm has a great network of bike paths, which they even plow in the winter - although lately they have been icy, but that is why Lorena bought me some awesome studded bike snow tires. I have probably averaged 4 days per week, but there have been a lot of weeks where I rode in everyday. Now that I feel like I am properly outfitted (you can see why having the proper warm clothing is important by checking the weather in Stockholm here) I am committed to try and ride in every day this year.

So here is my challenge: See how many days you can ride your bike to work. If you equal or out-ride me to work then I owe you dinner at a place of your choice. (You can either redeem this in Stockholm - which has great food - or when ever I visit where you live. If I never visit where you live, then we will discuss another option!) If you are like a lot of people, your resolution will probably have something to do with exercise, saving money, spending more time with family, etc. This challenge lets you accomplish all of those.

Here are the rules: If you have a job, ride your bike to work. If you live really far from your job, ride part of the way and then use public transportation. Now, if you don't have a job, you can still try and compete: just use your bike instead of the car to go run an errand. If you are a professional biker (and I only know one) then you are not allowed to participate in this challenge. Sorry, but that is too easy if it is your job to ride your bike. You also have to post in the comments section of the blog that you are going to participate (or send me an email to let me know you are in: robcandrian @ gmail.com). As most of the people who will take this will be in the US, just know that you already have an advantage over me, since I get both the US and Swedish holidays off - so even if I rode everyday, and you miss a week or two, you would still win!

I would like to note that this isn't some hippy - liberal, save the planet, global warming type hysteria. But now that we have an awesome son (and a dog), my free time is limited. By riding to work, I'm able to get a short workout without actually using any of my free time (it's actually about five minutes faster for me to ride into work versus taking the bus. Because of traffic, it takes about the same amount of time as driving.) Although I had to buy some weather appropriate bike gear, it still saves a lot of money on not having to pay for gas, parking, car maintenance, etc. Since I don't drink coffee, it definitely helps make sure I am awake by the time I get to work (especially when it is 10 degrees out!)

Advice: If you decide to try, the first week is probably the hardest. Since you do have to think ahead a little bit. For example, I have left a couple suits and pairs of dress shoes at the office, so when I ride in I only have to bring a clean shirt, tie, socks, etc. so I don't have to carry as much stuff. It does help that my ride is short enough that I barely break a sweat, so I can shower at home and then just ride in - and so far, no one has told me that I stink. Although this is Europe, so the chances of me smelling worse then a lot of Europeans is pretty minimal. The other hard time is the first time you have to ride when it is really cold or raining. But just think of it as an adventure.

I have a feeling that no more then two people are going to take me up on this, so I will stop writing!

Happy New Year.